02 Jun

Switch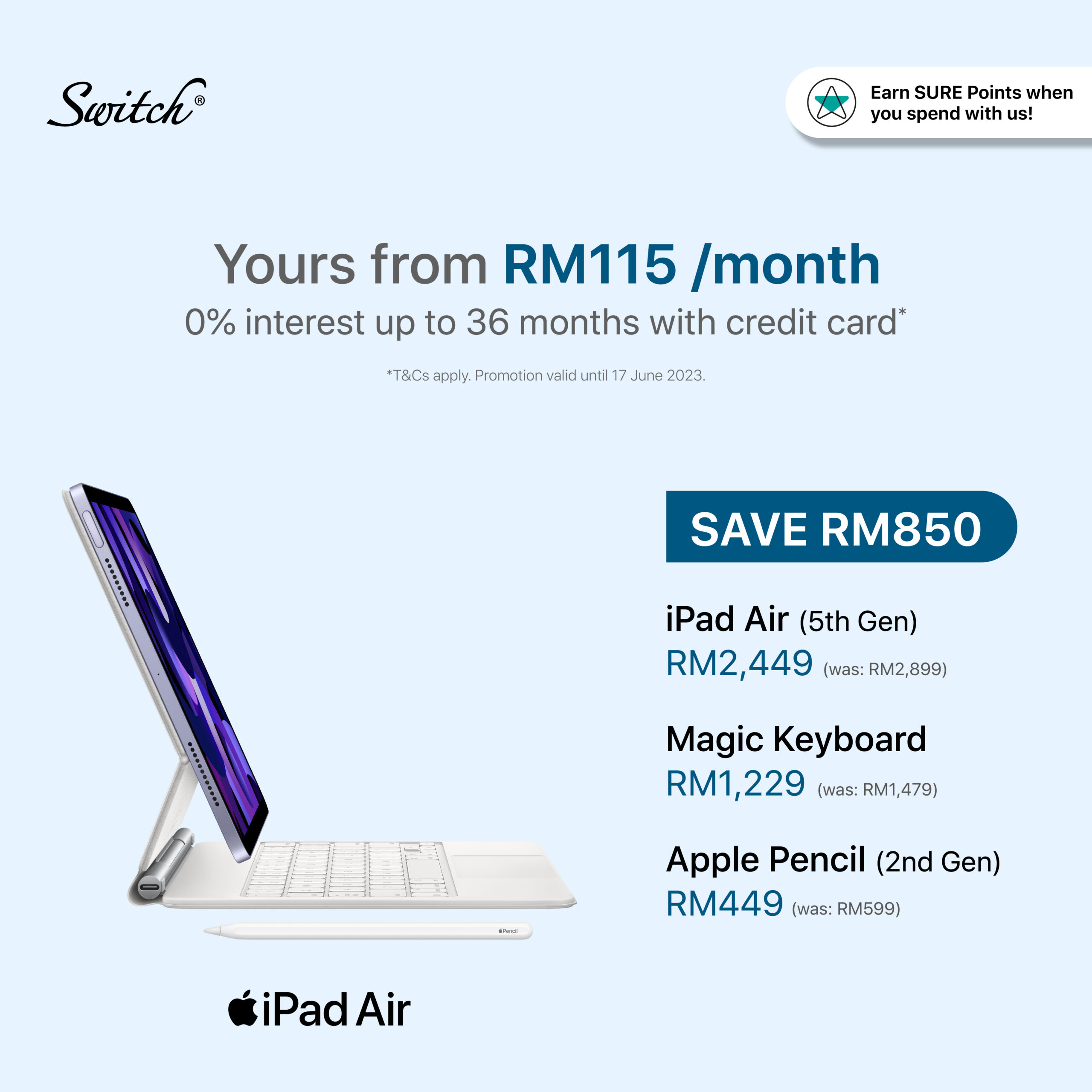 Easy to use just got easier to buy.
Get iPad Air, Magic Keyboard and Apple Pencil (2nd Gen) at only RM115 /month with 0% interest up to 36 months. SAVE up to RM500 off! Limited time only, offer ends 17 June.
Enjoy savings, cashback and more.
👉🏻 Visit Switch at Ground Floor, Lot 55 & 56
*Terms and conditions apply.