18 Oct

Bollywood Tiktok Contest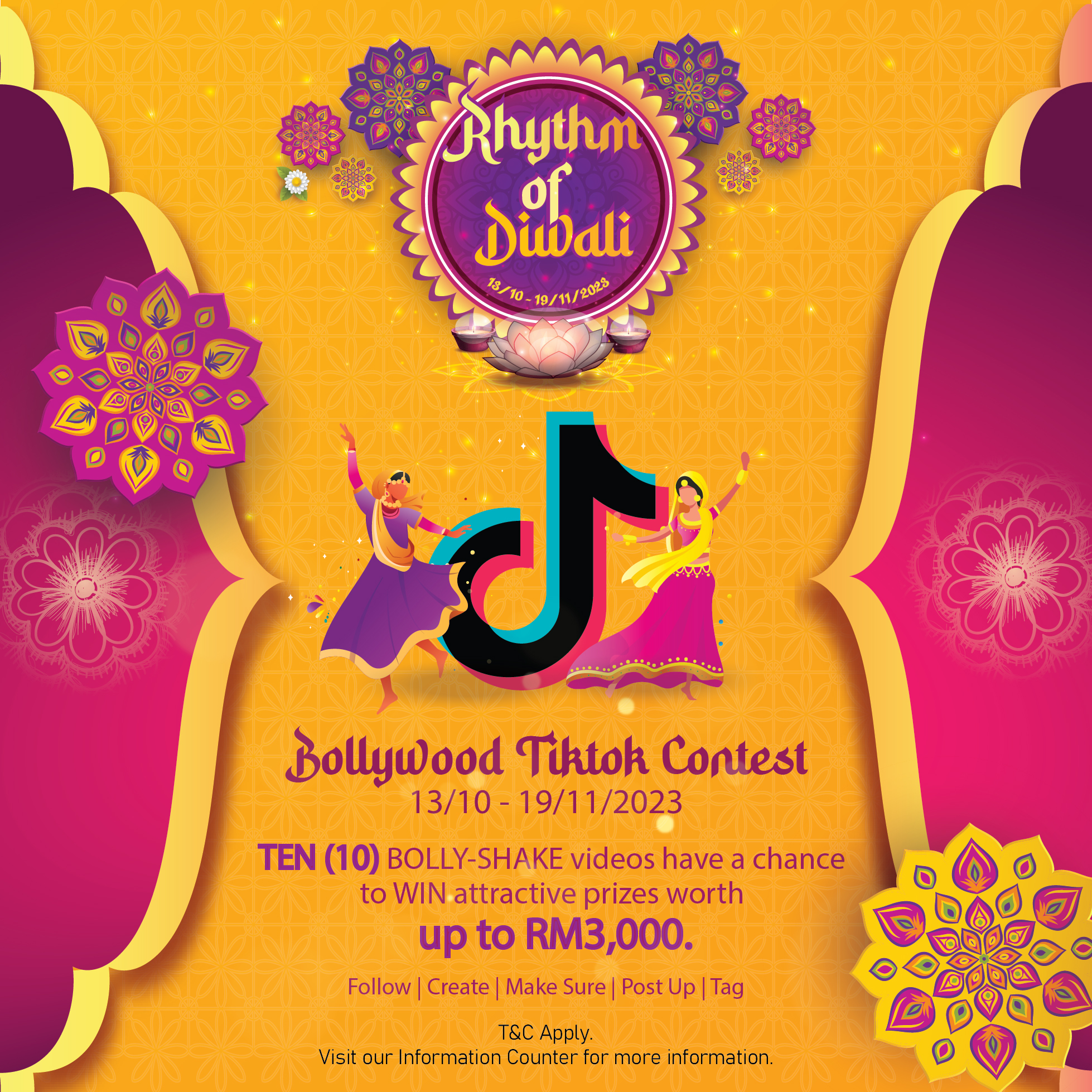 Don't be shy! Show off your Bollywood dance moves.
FOLLOW @amancentraltiktok on TIKTOK
CREATE a short video.
MAKE SURE the video is original and BONUS points if your video is shot with our Deepavali décor as background
POST up with #ACContest #ACDeepavali TAG your friends and family
(make sure account is public)
TEN (10) BOLLY-SHAKE videos have a chance to WIN attractive prizes worth up to RM3,000.